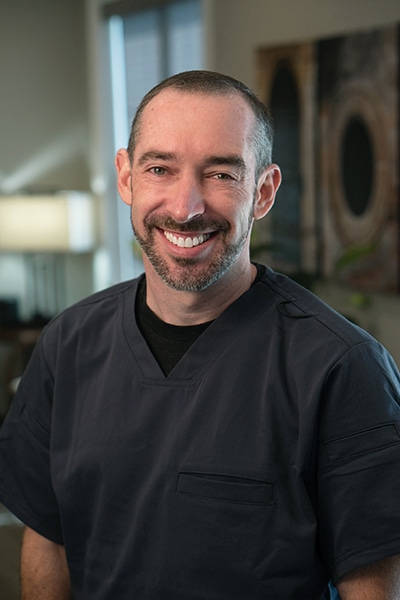 ---
Dentistry is about caring for the whole person, not just their teeth and gums. It's essential I get to know my patients as individuals, building a rapport with each. I need to listen to their concerns, and work with them to decide which dental treatments are best for their unique situation.
As a dentist, I'm most fulfilled when I am able to assist a patient achieve their goals. Whether I've relieved them of pain, restored their oral health, or made it possible for them to smile with confidence, I know I've made a difference.
I was drawn to dentistry as it's a way to help. It allows me to develop lasting relationships with people who've become my friends. I enjoy the stories my patients share, and look forward to their visits as a chance to hear the latest news. I am humbled by the trust my patients place in me, to care for their smiles. I take that responsibility seriously and strive to exceed their expectations.
---
Education & Continuing Education
---
Wilmington High School

Bachelor of Science in Biology, Villanova University

Doctorate of Dental Medicine, University of Pennsylvania
Each year, I participate in many hours of continuing education. There are constant changes in this field, involving treatments, materials, and technology. By staying current with these developments, I'm able to ensure my patients are receiving the highest quality care, and the most comprehensive options. I pursue both hands-on and lecture courses, with a particular interest in implants and cosmetic dentistry.
I am also proud to be the only Solea® dental laser provider in the Wilmington community. Solea® allows us to deliver virtually painless dental procedures for both teeth and gums from simple fillings to complex periodontal care. The laser is virtually painless, requires no anesthesia in most cases, and eliminates the drill from your dental treatment!
---
Professional Memberships
---
American Dental Association

Massachusetts Dental Society

Spear Study Club

Wilmington Rotary
---
Personal Life
---
I was born and raised in Wilmington. Quality time with my two sons and daughter is my top priority away from the office. I also enjoy staying active, whether I am at my CrossFit gym or playing soccer.
I'm determined to find a cure for Type 1 Diabetes and am the founder of "Crossfit for a Cure," which benefits the Juvenile Diabetes Research Foundation.
---